Volunteer: Bluebird Blitz 2
04/05/2023 07:30 AM - 09:30 AM PT
Admission
Location
Red Mill Farm Preserve
290 Valley Farms Road
Friday Harbor, WA 98250

Summary
Our second Bluebird Blitz of the year will see our volunteer community scientists get assigned an area to record Bluebird sightings and go out looking for one of the Preservation Trust's favorite birds!
Description
Become an independent community scientist during our second Bluebird Blitz of the year, led by SJPT's Conservation Project Manager, Kathleen Foley Lewis.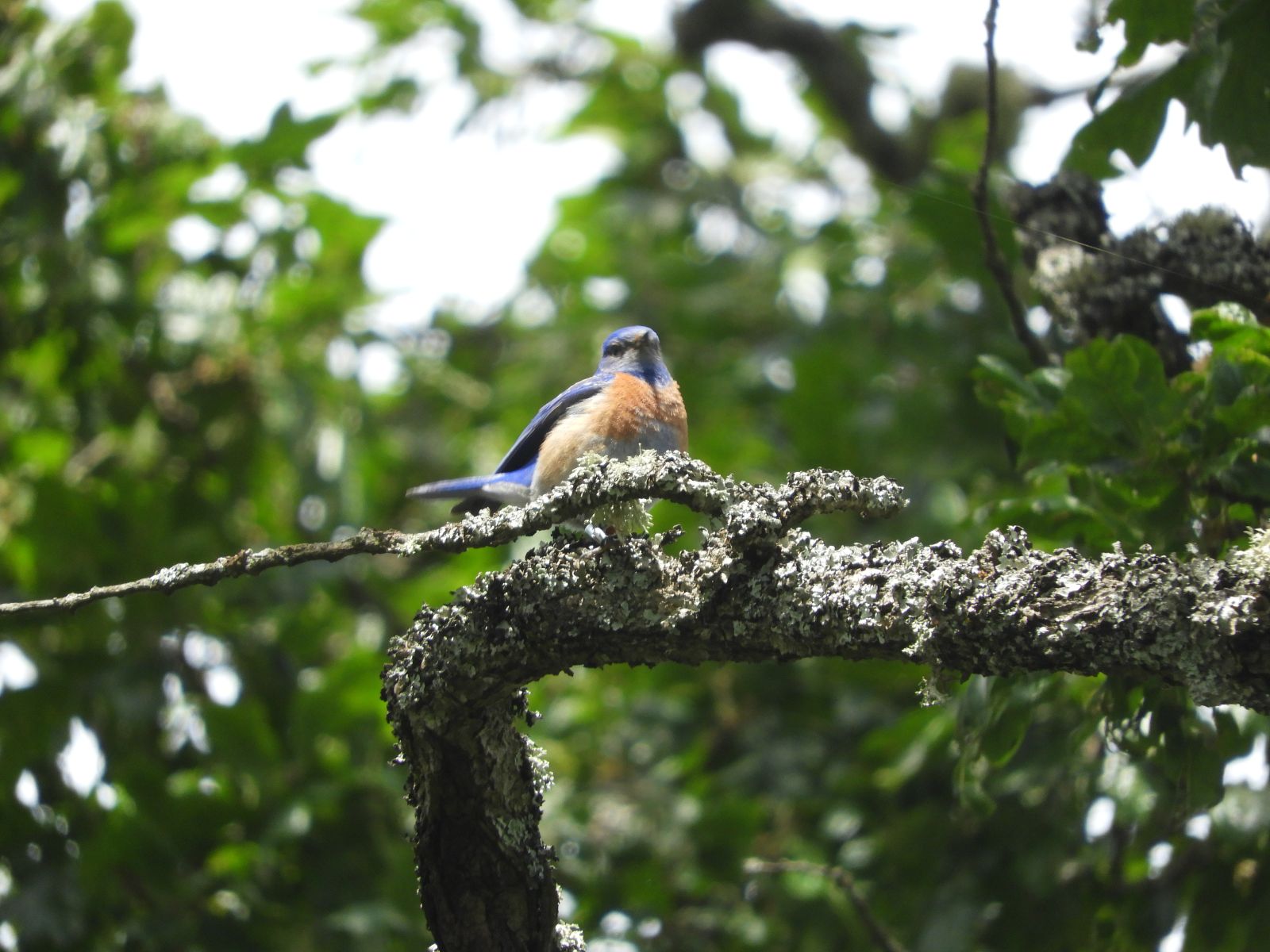 After registering, we will email you further details, but all participants should plan to meet at Red Mill Farm Preserve, at 7:30am on April 5th. After meeting with other volunteers, everyone will receive a San Juan Island territory, that combined with other volunteers, provides coverage across San Juan Island. Once assigned, we will head out and count as many Western Bluebirds (WEBLs) as we can. If you're not familiar with identifying WEBLs—no worries, we will pair you with someone who is.
The blitz will not last more than 2 hours, total. Binoculars and transportation are necessary. Further details will be e-mailed to you prior to the event.
Date: Wednesday, 4/5/2023 (weather dependent)
Time: 7:30am–9:30am
Location: Various locations around San Juan Island. Meet at Red Mill Farm first.
Bring: Binoculars and your own transportation method
Leader: SJPT Special Projects Director Kathleen Lewis
Questions? Email Jack Russillo, SJPT Volunteer and Outreach Coordinator
Please note:
This event is limited to the first 10 people who sign up. (You can join the waiting list when you sign up if capacity has been reached. If there are cancellations, we will contact the next in line as soon as possible.)
All participants are required to sign an SJPT liability waiver. Please ensure that everyone you register, including yourself, has filled out our online waiver in English or en Español (required as part of the registration process).