Western Bluebird Info Session for New and Current Volunteers
03/29/2023 06:30 PM - 08:00 PM PT
Admission
Location
Red Mill Farm Preserve
290 Valley Farms Road
Friday Harbor, WA 98250
United States of America

Summary
On the same day as our first Blitz of the year, you're invited to join us at Red Mill Farm for an evening of answering bluebird monitoring questions and discussing one of our favorite birds.
Description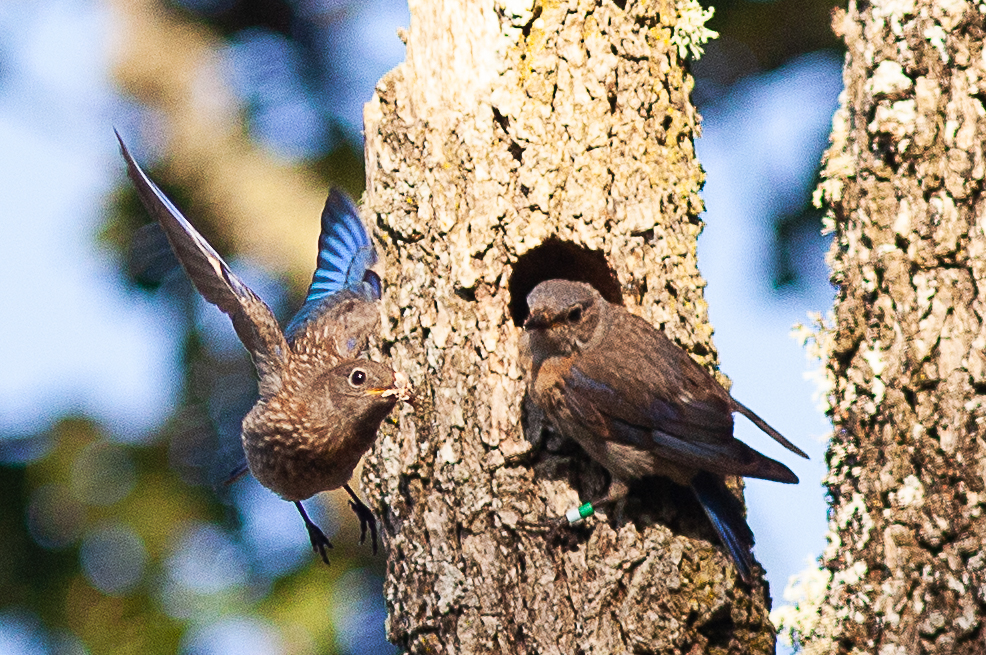 Interested in learning more about the Western Bluebird, a native species of songbird that is conservation-dependent in the San Juan Islands? Populations were once abundant, but today, without active help from humans, the local populations will most likely decline until they disappear entirely. This is due to several factors—one major factor being habitat loss. Western Bluebirds are cavity-nesting birds, and naturally occurring cavities are disappearing—hence the importance of the nest boxes that our volunteers host, monitor, and maintain.
Led by Special Projects Director Kathleen Lewis, SJPT is hosting a free drop-in informational session at Red Mill Farm on the Western Bluebird. We are inviting anybody interested in joining our efforts to help these birds, as well as current volunteers, to come for an evening of talking about bluebirds.
For any new volunteers, we ask that you watch all the training videos ahead of time and come prepared to ask questions.
If you are already hosting a nest box or monitoring a nest box, now is the time to clean it out! This training video playlist shows you how and here are some more helpful reminders on how to maintain the nest boxes.
Whether you're coming to brush up on nest box cleaning techniques or to learn more about this bird you've barely heard of, we're excited to have you at Red Mill Farm for a night of talking bluebirds.
Date: Wednesday, March 29, 2023
Time: 6:30pm–8:00pm
Location: Red Mill Farm on San Juan Island
Bring: Questions and comments about volunteering with the San Juan Islands Western Bluebird Project
Leader: SJPT Special Projects Director Kathleen Lewis
Questions? Email Jack Russillo, SJPT Volunteer and Outreach Coordinator