Volunteer: Invasive Plant Control at the Illg Preserve
04/07/2023 11:00 AM - 03:00 PM PT
Admission
Location
Illg Preserve

Summary
Help us remove some invasive weeds at the Illg Preserve, a lovely preserve on the southern coast of San Juan Island that is otherwise not open to public access.
Description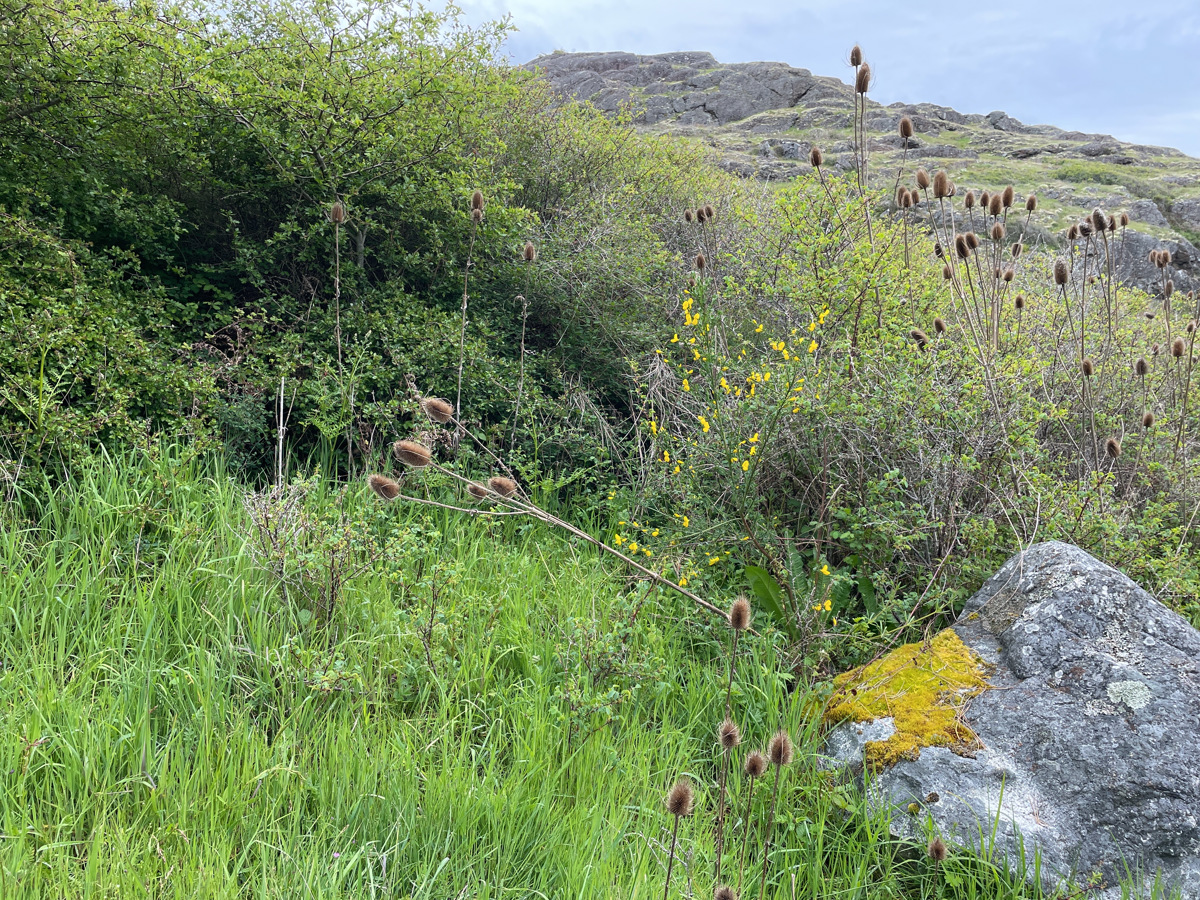 The Illg Preserve on the southern coast of San Juan Island is a place that holds an array of ecological appeals, including its rocky balds, exposed intertidal habitat, sheltered beach and dramatic perspective of the Haro and Juan de Fuca straights. Come enjoy some end-of-the-week time with us in the outdoors and pitch in with some spring cleanup of this beautiful preserve.
San Juan Island Land Steward Ben Hallowell will lead and Jack Russillo, Volunteer and Outreach Coodinator, will support. SJPT will supply tools and some snacks, but please bring your own lunch and arrange your own transportation to Red Mill Farm. We'll plan to meet there and carpool out to the Illg Preserve together.
Date: Friday, April 7, 2023
Time: 11:00am - 3:00pm
Location: Illg Preserve on San Juan Island (meet at Red Mill Farm)
Bring: Weather-appropriate clothing and footwear, work gloves, hand clippers (if you have them), water, lunch
Questions? Email Jack Russillo, SJPT Volunteer and Outreach Coordinator
Please note:
This event is limited to the first 10 people who sign up. (You can join the waiting list when you sign up if capacity has been reached. If there are cancellations, we will contact the next in line as soon as possible.)
All participants are required to sign an SJPT liability waiver. Please ensure that everyone you register, including yourself, has filled out our online waiver in English or en Español (required as part of the registration process).