Volunteer: Invasive Plant Removal at the Mottola Preserve
04/28/2023 11:00 AM - 03:00 PM PT
Admission
Location
Mottola Preserve

Summary
Come and join SJPT staff as we head to the Mottola Preserve to cut back some blackberry, rose, and other unwanted plants at this lovely protected property on Lopez Island.
Description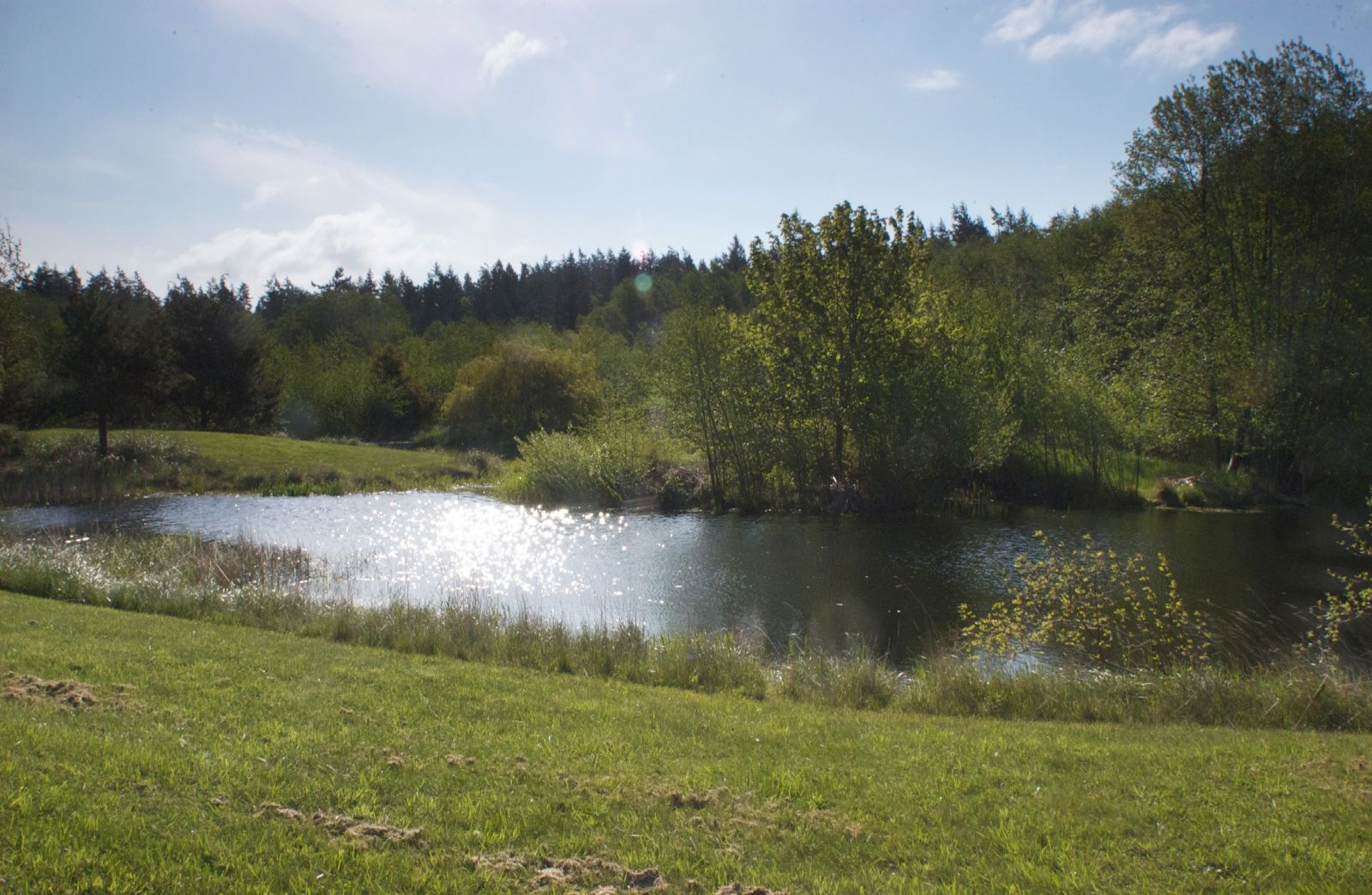 The Mottola Preserve on Lopez Island is a partially landscaped parcel with specimen plants and a spacious sloping lawn down to a pond. For this volunteer outing, we will focus on removing blackberry plants from some beds and re-establishing an access path to the southern gate by cutting back a tangle of blackberry and roses. We may get to do some control of invasive species in portions of the natural areas depending on conditions and the speed of our progress with those first two objectives.
The grounds are relatively flat, but will likely be very muddy and puddled in areas where we are working, so we highly recommend rubber boots. SJPT will supply necessary tools and some snacks, but feel free to bring your own hand clippers or other tools. Please bring your own lunch.
Lopez Island Land Steward Troy Buckley will lead and Jack Russillo, Volunteer and Outreach Coodinator, will support.
Please arrange your own transportation to Lopez Island and let us know what method that will be. If you plan to walk on to the ferry, please let us know beforehand and we can carpool out to the property together. For Lopez residents, we will provide you with directions to the meet-up location prior to the event.
Date: Friday, April 28, 2023
Time: 11:00am - 3:00pm
Location: Mottola Preserve on Lopez Island
Bring: Weather-appropriate clothing and footwear (we highly recommend rubber boots), work gloves, hand clippers or loppers (if you have them), water, lunch
Questions? Email Jack Russillo, SJPT Volunteer and Outreach Coordinator
Please note:
This event is limited to the first 10 people who sign up. (You can join the waiting list when you sign up if capacity has been reached. If there are cancellations, we will contact the next in line as soon as possible.)
All participants are required to sign an SJPT liability waiver. Please ensure that everyone you register, including yourself, has filled out our online waiver in English or en Español (required as part of the registration process).