Volunteer: Opening Tansy Pull Event at JB Farm
06/10/2023 11:00 AM - 03:00 PM PT
Admission
Location
JB Farm

Summary
One of SJPT's most recently-protected properties, JB Farm in Orcas Island's Crow Valley, is a property that needs your help pulling tansy. Join us for a celebratory opening volunteer event!
Description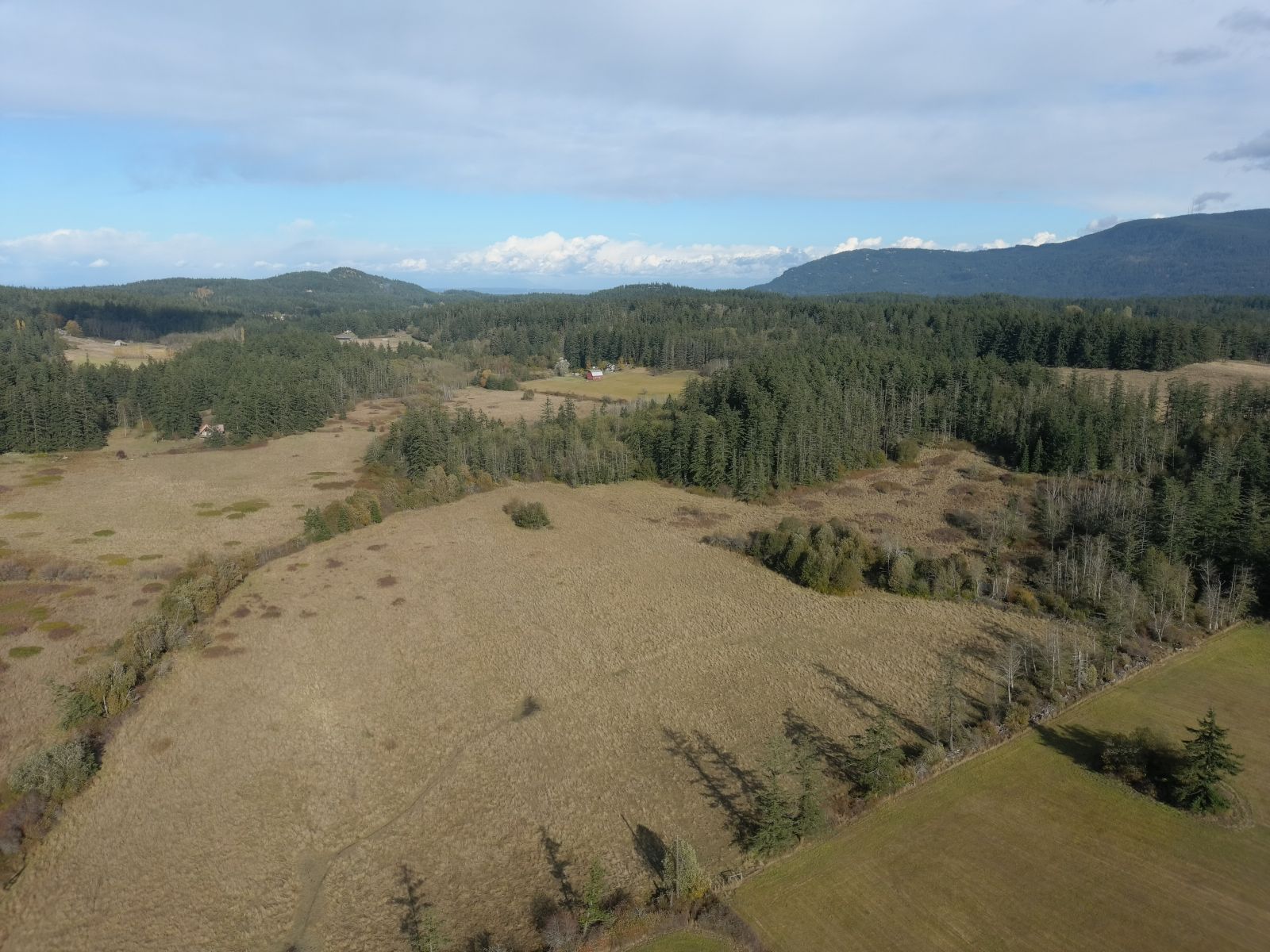 JB Farm on Orcas Island is a partially forested parcel (with some of the island's largest Garry oak trees) with agricultural fields that slope down to a creek that eventually empties into West Sound.
For this volunteer outing, we will focus on removing tansy ragwort and other invasive plants from various areas across this iconic Crow Valley property. Since this will be the first volunteer event at the property since the Preservation Trust recently acquired it, we will introduce the preserve to the participants, talk about the vision and significance of the watershed, and see some of the different habitat on the property as the day progresses. We're excited to celebrate a bit as we kick off the stewardship work we're planning to implement over the coming years!
The grounds are relatively flat, but will likely be very muddy and puddled in some areas where we are working, so we highly recommend rubber boots. SJPT will supply necessary tools and some snacks, but feel free to bring your own hand clippers or other tools. Please bring your own lunch.
Orcas Island Land Steward Meghan Howard will lead and Jack Russillo, Volunteer and Outreach Coodinator, will support.
Please arrange your own transportation to Orcas Island and let us know what method that will be. If you plan to walk on to the ferry, please let us know beforehand and we can carpool out to the property together. For Orcas residents, we will provide you with directions to the meet-up location prior to the event.
Date: Saturday, June 10, 2023
Time: 11:00am - 3:00pm
Location: JB Farm on Orcas Island (meet-up instructions to be emailed to registered participants)
Bring: Weather-appropriate clothing and footwear, sun protection as needed, work gloves, hand clippers and/or hand trowel (if you have them), water, lunch
Questions? Email Jack Russillo, SJPT Volunteer and Outreach Coordinator
Please note:
This event is limited to the first 10 people who sign up. (You can join the waiting list when you sign up if capacity has been reached. If there are cancellations, we will contact the next in line as soon as possible.)
All participants are required to sign an SJPT liability waiver. Please ensure that everyone you register, including yourself, has filled out our online waiver in English or en Español (required as part of the registration process).