Volunteer: Invasive Plant Control at the Peach Preserve
06/30/2023 11:00 AM - 03:00 PM PT
Admission
Location
Peach Preserve on Guemes Island

Summary
Join us for a trail maintenance day at the Peach Preserve on Guemes Island, where we will be brushing back vegetation along the trail, removing invasive plants, and picking up beach debris.
Description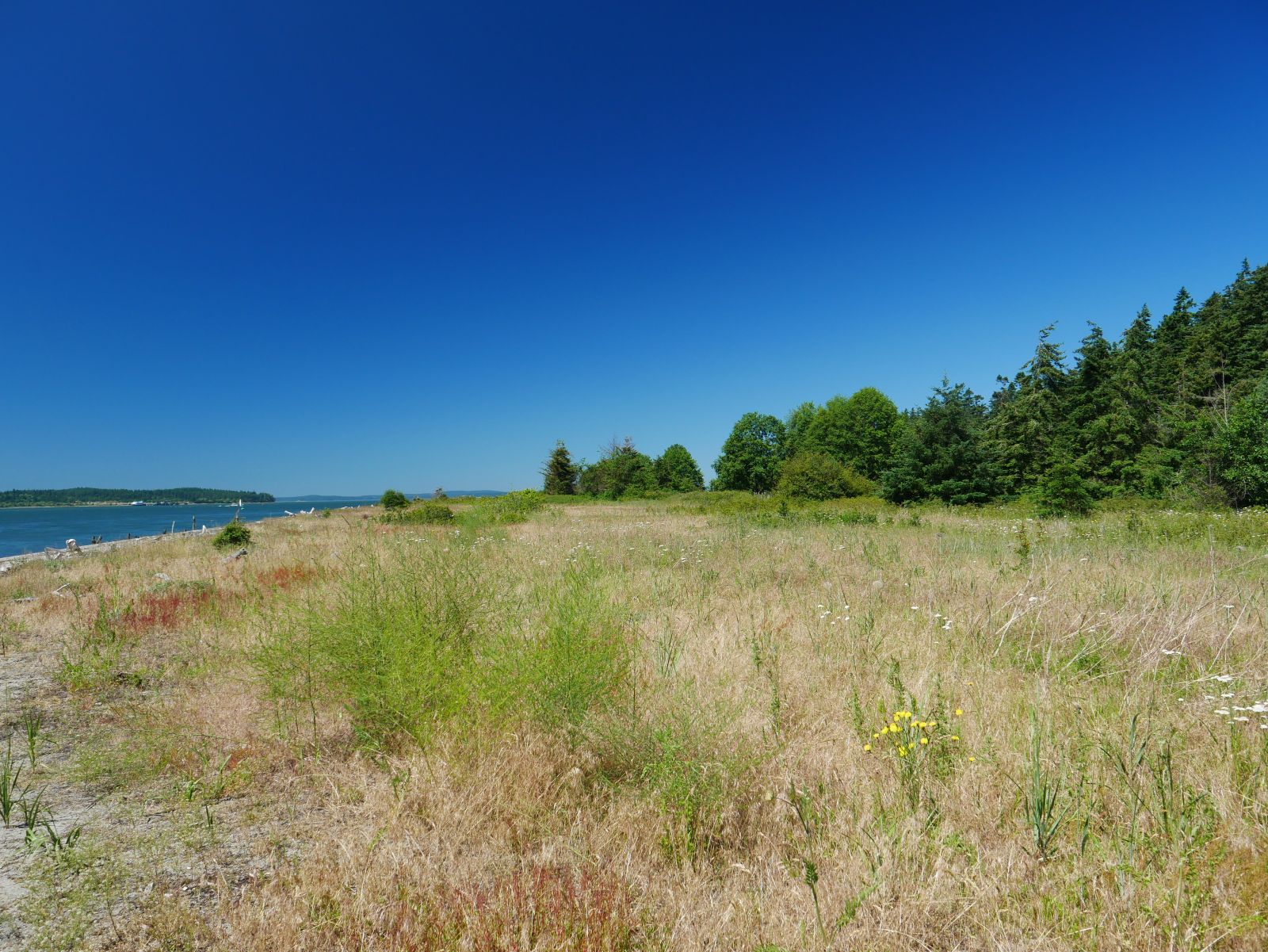 The Peach Preserve on the southern coast of Guemes Island is a place that holds an array of ecological appeals, including its long shoreline prairie, exposed intertidal habitat, sheltered forest trail, and dramatic perspective of the Guemes Channel and Rosario Straight. Come enjoy some end-of-the-week time with us in the outdoors and pitch in with some spring cleanup of this beautiful preserve.
Land Steward Ben Hallowell will lead and Jack Russillo, Volunteer and Outreach Coodinator, will support. Listed start and end times are approximate until the Summer 2023 ferry schedule takes effect.
We'll supply tools and some snacks, but please bring your own lunch and arrange your own transportation to the Peach Preserve, which is only a few minutes away from the Guemes Island Ferry Terminal. Please let us know if you have any questions about getting to the location or anything else that may inhibit your ability to participate.
Date: Friday, June 30, 2023
Time: 11:00am - 3:00pm
Location: Peach Preserve on Guemes Island
Bring: Weather-appropriate clothing and footwear, work gloves, hand clippers (if you have them), water, lunch
Questions? Email Jack Russillo, SJPT Volunteer and Outreach Coordinator
Please note:
This event is limited to the first 10 people who sign up. (You can join the waiting list when you sign up if capacity has been reached. If there are cancellations, we will contact the next in line as soon as possible.)
All participants are required to sign an SJPT liability waiver. Please ensure that everyone you register, including yourself, has filled out our online waiver in English or en Español (required as part of the registration process).