Volunteer: Gardening for Butterflies Session 1
10/25/2023 10:00 AM - 01:00 PM PT
Admission
Location
Red Mill Farm Preserve

Summary
Come and join us as we put plants in the ground that will hopefully provide food and habitat for next year's batch of Island Marble Butterflies.
Description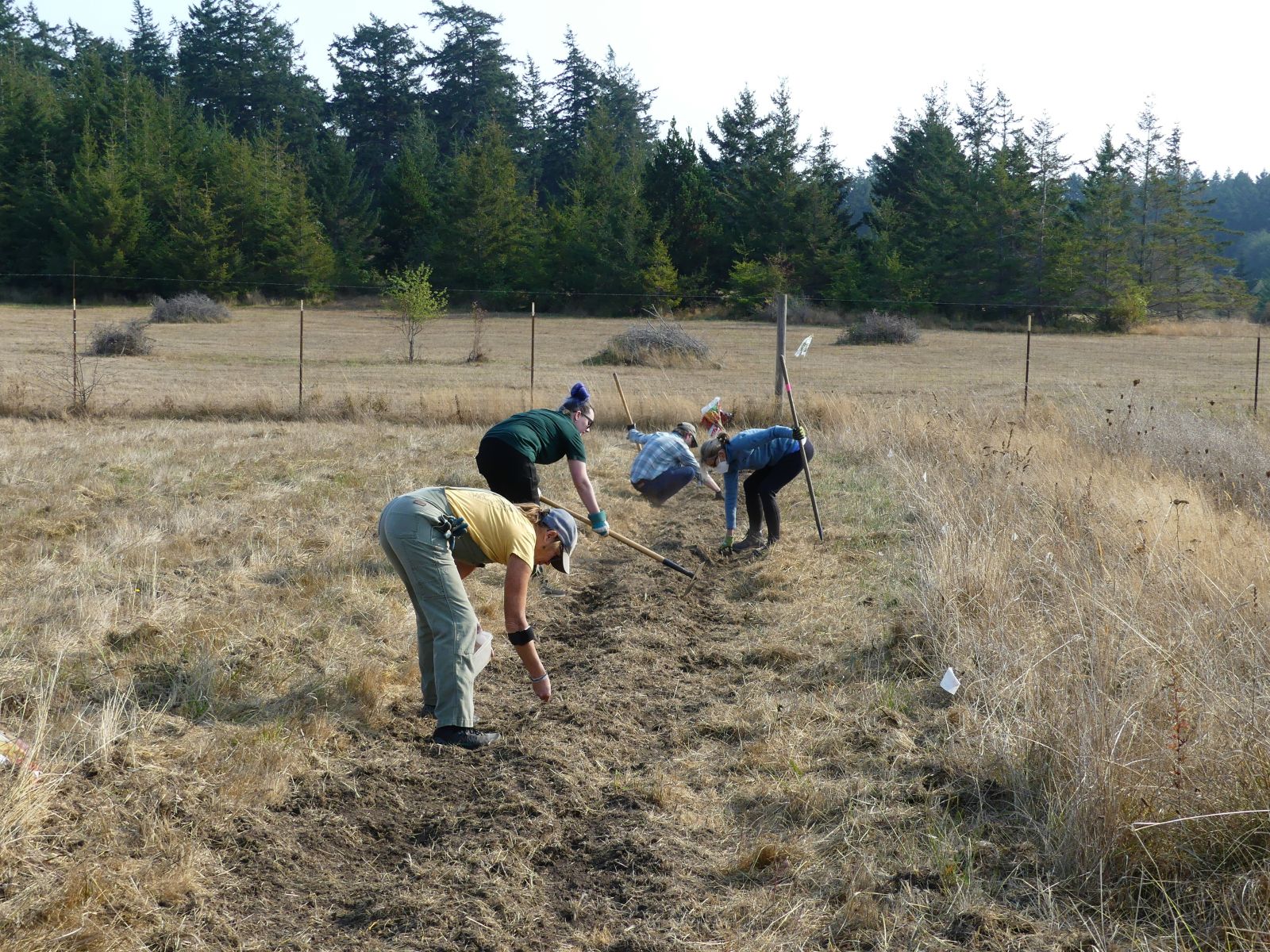 Help us plug some host plants and weed out unwanted ones in the Preservation Trust's habitat plots created for the Island Marble Butterfly on San Juan Island. You'll learn loads about the butterfly, current management strategies, and results of some of the fascinating research currently underway on this highly rare and endemic species.
This is the first of two sessions, both held on the same day.
Date: Wednesday, 10/25/2023
Time: 10:00am–1:00pm
Location: Various locations around San Juan Island. Meet at Red Mill Farm.
Bring: Work gloves, water (tools, equipment, and treats provided)
Leader: SJPT Special Projects Director Kathleen Lewis
Questions? Email Jack Russillo, SJPT Volunteer and Outreach Coordinator
Please note:
This event is limited to the first 10 people who sign up. (You can join the waiting list when you sign up if capacity has been reached. If there are cancellations, we will contact the next in line as soon as possible.)
All participants are required to sign an SJPT liability waiver. Please ensure that everyone you register, including yourself, has filled out our online waiver in English or en Español (required as part of the registration process).